Clairwood Legal Team
LLB (Hons) UZ; Harvard Kennedy School of Government, Public Leadership, Exec Ed (Senior Partner)
Farai Mutamangira is a Senior Partner with the firm.
Farai is one of Zimbabwe's foremost legal practitioners specializing in Public International Law, International Arbitration, Dispute Resolution, Corporate Law, Mining Law and Litigation. He has represented and continues to represent some of the biggest corporates involved in Banking, Mining, Marketing and Distribution. With vast experience, he also continues to conduct successful litigation for his clients in the High Court and the Supreme Court of Zimbabwe.
His experience goes beyond the borders of Zimbabwe having been involved in matters before the SADC Tribunal, the European Court of Justice and the ICC International Court of Arbitration, ICSID and the Southern District Court of New York. He also has experience in Namibia, Zambia, Singapore, Hong Kong, USA and the UK. He is also admitted to practice in Mauritius as a foreign lawyer.
Farai has served on many boards including: Chairman of the Board of Hwange Colliery (former), Chairman of the Disciplinary Committee of Public Accountants Board (former), Board member of National Indigenization and Economic Empowerment Board(NIEEB) (former), Chairman of the Board of Allied Bank (former), Board member of Zimbabwe Broadcasting Corporation (former), Fastjet Board (Current).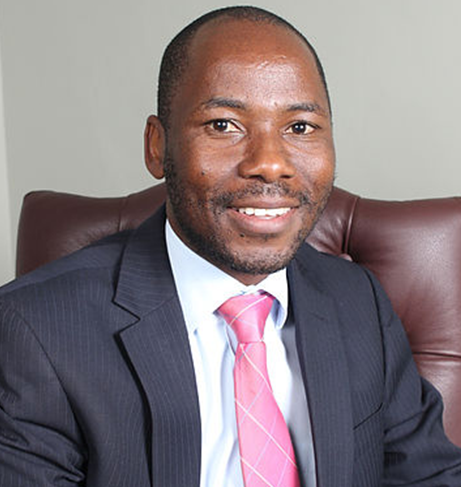 Itayi Ndudzo - LLB (Hons) UZ; Masters of Law specialising in Commercial Law UZ (Managing Partner )
Itayi Ndudzo is the Managing Partner with the firm.
Mr Ndudzo is an exceptional litigator who specializes in Land Law, Corporate Law, Administrative Law, Immigration Law, Mining law, Labour Law and Constitutional Law. As one of Zimbabwe's leading legal practitioners who has handled high profile matters in the High Court & Supreme Court of Zimbabwe. Furthermore, he has distinguished himself in the profession producing groundbreaking results and judgments that today define law in the country. He has been involved in international arbitration and international litigation at the ICSID, the Southern District Court of New York, the High Court of Zambia and Antwerp in Belgium.He is also admitted to practice in Mauritius as a foreign lawyer.
Itayi has vast corporate and international legal work experience including:
Serving the Central Committe of the World Council of Churches (WCC), Current Chairman of Allied Timbers Holdings, Current Chairman of Doves Funeral Services
Itayi has been endorsed by the Global Law Experts (GLE) as Zimbabwe's exclusive expert in international immigration law. GLE is a premiere and exclusive international accreditation system that only selects one lawyer and one law firm per practice area in each country under a strict confidential policy that does not accept solicitations.
Jacob Mutevedzi - LLB (Hons) UZ
Jacob is a Partner with the firm. He qualified into the International Law practice and Commercial Law Department at Clairwood Chambers, his case load being an even split between the two practice areas. Within the firm's International Law practice, Jacob is involved in public international law matters, litigation and dispute resolution. His portfolio also includes mining disputes. Jacob is currently involved in matters proceeding before the General Court of the European Community and ICC International Court of Arbitration. In his Commercial Law portfolio, Jacob deals with most aspects of company and commercial law including corporate start-ups, reorganizations and the drafting of all commercial agreements. Previous work includes drafting and advising on share purchase agreements, business purchase agreements, share subscription agreements, due diligence reports, facility agreements, compromise agreements, settlement agreements and distribution agreements. Jacob is also admitted to practice in Mauritius as a foreign lawyer.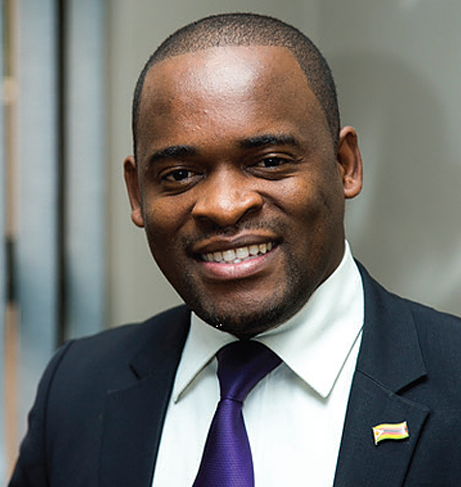 Arthur Marara - LLB (Hons) UZ
Arthur is a Partner with the firm in the Litigation Department. He is a dynamic attorney who has handled various cases at all levels from the Magistrates Court to the Supreme Court of Zimbabwe. He has keen interest in Corporate Law, Mining Law, Succession, Intellectual Property Law and Family law. He also handles criminal cases at all levels. He has served various clients from individuals, trade unions and corporate clients. Arthur is also an acclaimed author and International motivational conference speaker and columnist in one of Zimbabwe's leading newspapers - Sunday Mail. He is the founder and Chairperson of the Greatness Clinic Trust; a motivational platform.
Farai Doma - LLB (Hons) UJ
Farai Doma is an associate with the firm in the Litigation Department. She has gained experience dealing with matters in Criminal Law, Family Law and Corporate Law.
Gavin Gomwe- LLB (Hons) UZ
Gavin is an associate with the firm in the Litigation Department. He is currently managing litigation in all our superior courts. He is a strong academic who is part of the writing panel for the inaugural edition of the Law Society of Zimbabwe Magazine, self-styled the Zimjuris. He has also written for the University of Zimbabwe Journal under the auspices of the International Commission of Jurists.
Marshal Mapondera - LLB (Hons) MSU
Marshal is an associate with the firm with vast experience in intellectual property law, international trade and investment law, international financing, mining law, and general transactional law. As a member of the International Law Practice and Commercial Law Department, he has gained experience in high profile transactions involving multi-national investment firms in public-private partnership agreements, commercial disputes and multi-million dollar corporate restructuring mandates. He is an important member of the policy advisory team of the firm. He is also in charge of our Mauritius portfolio. Marshal has co-authored law texts in modern natural resource policy development and comparative African constitutionalism at leading institutions in Nigeria and South Africa, respectively. He is a committee member of the American Bar Association-Section of International Law. He is currently reading for his Masters in Intellectual Property Law with the University of South Africa. He has postgraduate certificates in Intellectual Property Law (Nelson Mandela Metropolitan University & University of Pretoria), International Criminal Law & Advanced International Criminal Law (International Law Institute-Uganda) and Human Rights in Africa (University of Pretoria). Marshal is also admitted to practice in Mauritius as a foreign lawyer.
Keith M. Magorimbo – LLB (Hons) Fort Hare
Keith is an associate with the firm in the Conveyancing and Intellectual Property Department. Keith has made his mark being the legal representative for a number of large organizations. Of note is his keen interest in sports law and his handling of some of the biggest sporting bodies in Zimbabwe before international organisations such as Fédération Internationale de Football Association (FIFA). He has also participated as part of a team instructed to act in a matter before the Court of Arbitration for Sport. An avid reader, Keith continues to expand his knowledge in the area of Conveyancing and Intellectual Property law and commercial law.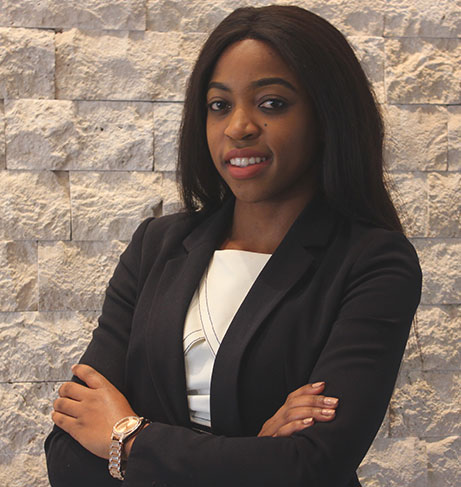 Kudzayi Munyaka – LLB (Hons) UZ
Kudzayi is a competent litigation lawyer. An associate at the law firm, Kudzayi has left no stone unturned in the field of family law and continues to position herself for even greater achievements in this area of practice. A stern debt collector, Kudzayi is a force to reckon with. With an ever-growing interest in corporate and labour law, Kudzayi presents herself as a perfect blend of a progressive and dynamic lawyer. Always raring to go, this outspoken attorney is a court room pitbull who can be depended upon in any matter thrown her way. Apart from her life as a lawyer, Kudzayi enjoys an exhilarating game of Polo and is a natural bookworm.
Charmaine Chiponda – LLB (Hons) UZ
Charmaine is an associate in the Litigation Department of the firm where she specializes in Labour Law, Property Law and Commercial Law. She also has a keen interest in Mining Law and Corporate Law and continues to make advances in the area of Contract law. Marking her territory in the legal world, Charmaine has been involved in some ground breaking transactions. Representing a number a parastatals, she continues to make her presence felt in areas of environmental law. Charmaine has taken pride in the work she has done pertaining to the law of trusts and continues to be outstanding in her fields of practice.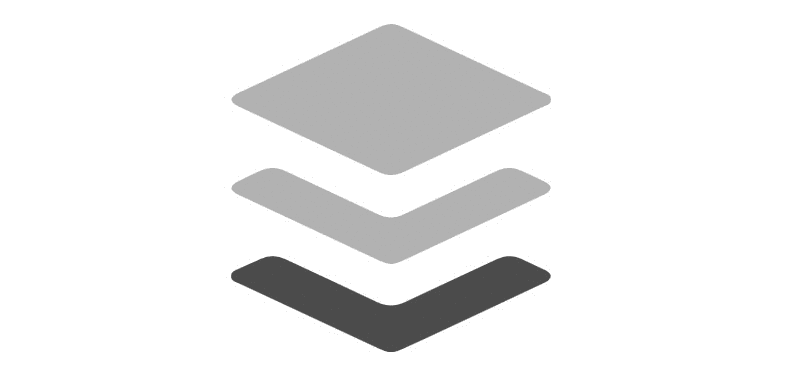 loading...